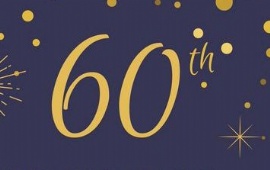 Calling All Weald of Kent alumni.
This year the Weald of Kent School in Tudeley Lane at Tonbridge celebrates 60 years on our site.
We really hope that our previous Students will join us for a
60th Anniversary Reunion Celebration on Saturday 8th July when the school will be open for alumni from 2pm - 5pm.
Ticketing can be purchased on Eventbrite: https://www.eventbrite.co.uk/e/sixth-form-open-morning-for-september-2023-intake-sevenoaks-tickets-638549708367
The ticket price is £10 and includes: tea/coffee, cake and a 60th anniversary tote bag
The day's activities include: tours of the school, entertainment and talk by the current headmaster.
The School contact email is: events@wealdgs.org
We really look forward to seeing you in July.